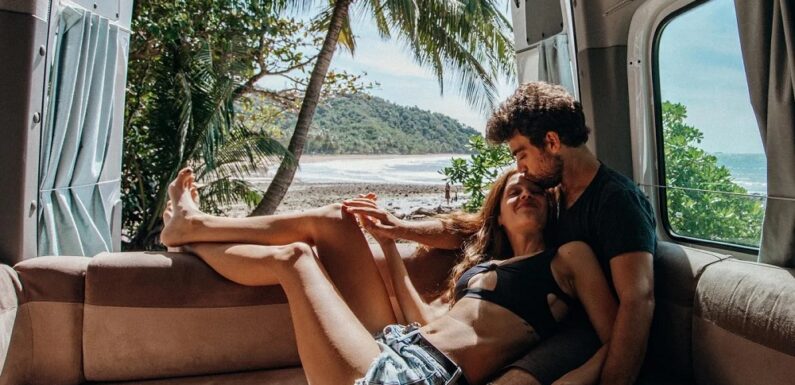 The sun-kissed beaches, sprawling lush hinterlands, and the laidback Aussie vibe – Queensland has it all. It's no surprise that exploring Queensland in a camper van is on everyone's bucket list. The idea of hitting the road in retro-inspired, home-on-wheels that comes with a fridge, kitchenette, and a bed is pure bliss. It's an adventure waiting to be explored. If you are ready to take the plunge and are looking to buy your own VW campervan in Queensland, keep reading. This guide contains everything you need to know to get started.
Budget
Determining your budget is the first step in purchasing a camper van. The cost of VW camper vans can vary based on their condition, age, and modifications. A well-maintained van could set you back around AUD 30,000 – AUD 50,000, whereas a restored or modified van can cost anywhere from AUD 60,000 – AUD 100,000. Keep in mind the running costs of insurance, fuel, and repairs while setting a budget.
Inspection
Before signing on the dotted line, inspect the van with meticulous attention to detail. Look for signs of rust, bodywork damage, and leaks. Check the engine, brakes, and electrics. Take it on a test drive for a more realistic idea of what it feels like to drive it. If you're not familiar with mechanical aspects, bring along a trusted mechanic for a thorough inspection. It's essential to have a clear understanding of the condition of your future home on wheels to avoid post-purchase regrets.
Documentation
When you have found a van that meets your requirements, it's vital to ask for documentation. Ensure that the registration and safety certificate is up to date. Ask for the logbook and any previous maintenance records. A complete service history gives an insight into the maintenance routine and any mechanical problems the van may have faced in the past.
Move In and Hit the Road
Congratulations! You have successfully purchased a VW camper van. Now it's time to make it your home away from home. Personalise the van, stock up the fridge, and head out on an adventure. The freedom of camping in secluded spots, waking up to sunrise over the ocean, and exploring the hidden gems of Australia is next level. Enjoy the journey and make memories that will last a lifetime.
Buying a VW camper van is a dream worth pursuing. With some research, budgeting, inspection, and documentation, you can make a sound investment. It's an opportunity to embark on an adventure of a lifetime, to explore Australia's diverse landscape and sculptured coastline. Keep this guide handy and start your search for your new home on wheels. The open road awaits.